Polish Properties Sp. z o.o. was established in 2004 in response to demand from both private and institutional property investors seeking a discrete property due diligence and valuation service in Poland.
Polish Properties is a member of PRAXI Valuations – international group of leading companies specialising in property valuations, with its headquarters in Milan. Having offices in 10 European countries we are able to provide our Clients with Pan-European service of the highest quality.
DEVELOPMENT FEASIBILITY STUDIES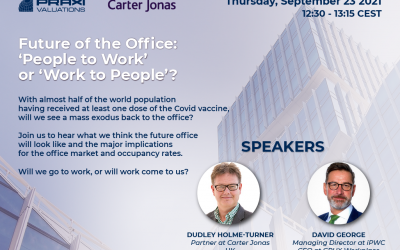 Polish Properties and members of PRAXI Valuations, our European Real Estate valuations and appraisals network, invite you to join the free webinar "Future of the Office: 'People to Work' or 'Work to People'?" on September 23 at 12:30 PM CEST. Here's a glimpse of what...
read more
POLISH PROPERTIES SP. Z O.O.
chrisg@polishproperties.com.pl